R&D and Engineering Solutions
Electric Armor Door Overview
Weld in assembly consists of door frame/hinge, Door and actuator.
Employs high torque Gear motor and drive linkage.
Large Perimeter Knife blade edge seal.
Power off, the force to open the door is < 50 lb.
The electronics and mechanisms are Door mounted.
The 500 lb Door operations are possible with the vehicle is at 60% slope.
Door has < 8 second open time.
Left and Right hand door operators.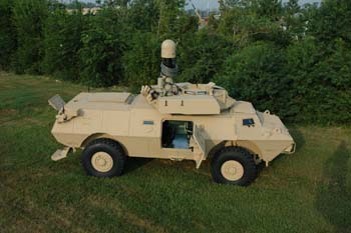 Safety & Control
Door movement stops via: push button, IR sensor, jam sensor, pressure switch, and emergency stop. Dual operation controls.
Door movement may be stop and started in any position.
Horizontal door opening, (serves as shield during egress/ingress)
In compliance with UL 325, FCC Part 15 (Emissions) and the following International Standards: EN 60335-1 and -2 (Safety), EN 61000-6-2 (Immunity) and EN 61000-6-4 (Emissions). Operational control meets ANSI 156.10
Electrical
Programmable Logic Controller (PLC) 24 V
Multi-speed regenerative motor driver.
Absolute position sensor.
Input/Output 24 volt DC (Operation buttons and safety devices)
110V AC supply.
1/8 Horsepower 90 volt DC gear motor.
NEMA 4 electronic enclosure.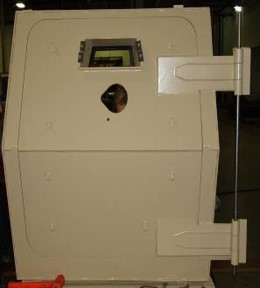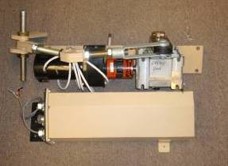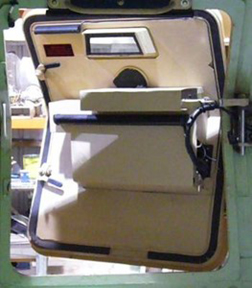 Featuring
Self Supporting rigid 3D structure.
All Wheel Independent Suspension
Symmetrical Layout
Mid Engine
Selectable Frame Length
Four Wheel Drive
Low Center of Mass and Silhouette.
Armor Frame