What is Sliprotect?
Sliprotect Inc. is a manufacturer, distributor and service provider of the highest rated anti-slip products and flooring treatments. We will substantially reduce or eliminate the risk of slips and falls in both residential and commercial environments.
Using a proprietary combination of process and product we change the surface of your floor. Our chemical formulation utilizes implosion technology to cause suction which improves the coefficient of friction. This reaction is what causes the floor to substantially exceed the ASTM dry test when wet or dry. Combined with proper maintenance using our cleaner designed to preserve the integrity of the surface, your floor will provide a far safer walking surface for years.
A Common Problem
Floors in workplaces where people continually enter from the outdoors will often be wet in the winter and when it rains. For example, in shopping malls, hotels, grocery stores and fast food outlets employees and customers can slip and fall where the floor surface is wet. In commercial kitchens and some industrial operations, grease or oils may settle on the floor, increasing the chance of a slip and fall. Treatment is needed when wet or greasy floors are inevitable.
Risk Management
Great lengths have been taken to develop our process and products for results that far exceed industry standards. With a better understanding of risk and implementation, we can help you promote a safe environment for your employees and customers while generating cost savings in the form of insurance discounts, lower maintenance and liability protection. Focus on prevention, not compensation.
What We Offer
Surfaces Covered
Terrazo
Ceramic Tile
Hard Wood Floors
Quarry Tile
Marble, Granite, and More!
Benefits
Reduce Lawsuits
Reduce Employee Injury
Increase Productivity
Save Money  on Insurance Premiums
Lower Monthly Maintenance Expenses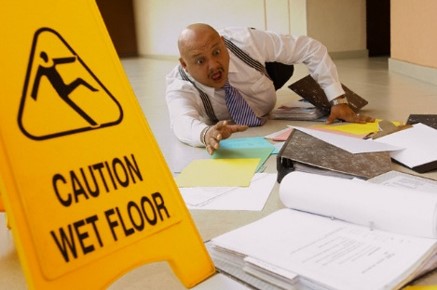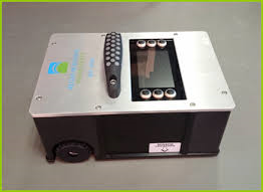 Monitor
Documentation of this due diligence and remediation can be used for liability protection. Having a quarterly floor inspection record is smart business.
Federal Guidlines
We test all floors for coefficient of friction with a proprietary testing unit with results exceeding government ADA guidelines for non slip floor surfaces on treated areas.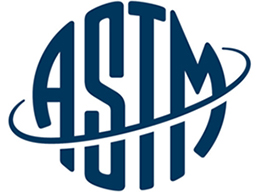 Maintain
Sliprotect can diagnose your floors to determine if you are using improper cleaning chemicals, procedure or unsafe floor finish and help modify your operations accordingly.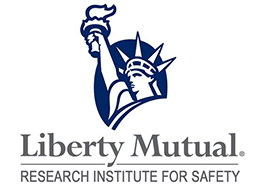 The 2013 Liberty Mutual Workplace Safety Index indicates that falls on the same level were the second leading cause of all workplace injuries in 2013, accounting for 13.6 percent of direct costs associated with such injuries, or more than US$6.6 billion. Additionally, the National Safety Council (NSC) estimates that workers' compensation and medical costs associated with employee slip-and-fall accidents are approximately $70 billion per year.  And Liberty Mutual cautions that the problem keeps growing with the costs associated with injuries that result from falls on the same level growing 25.6 percent between 2005 and 2013, a time when most other causes of workplace injuries experienced a substantial reduction in their rate of growth.
Statistics
Over 540,000 Slip-Fall injuries, requiring hospital care, occur in North America each year.
Slip-Falls account for over 300,000 disabling injuries per year in North America.
One in three serious bone breaks for seniors result in death, within one year of the accident.
Slip-Falls account for over 20,000 fatalities per year in North America  i.e. 55 persons per day.
It is the second leading cause of accidental death and disability after automobile accidents.
Slip-Falls kill more workers than all other combined forms of workplace accidents
Slip-Falls are the number one cause of accidents in hotels, restaurants and public buildings; 70% occur in flat and level surfaces
Workers compensation and liability insurance rates are increasing by 30% a year.